by craigc on Dec.17, 2008, under Odds
Okay well to be honest, for several months things have been differnet. But after my finals on wednesday, cross my fingers, I will be done. A quarter of my life has been at UCSB, damn. A lot of fun has occured and I've seen many wonderful things and met some great people. Blah, Blah, Blah. Okay there are two women that were big parts of my school life.



First off Lauren(in the middle), she's wonderful and sometimes a wonderful pain in the Scorpio. Oh Snap. No she's great and is responsible for my life turning around. Wow this shit got heavy. If I could it would be recorded and I'd be wearing TP to breal the seriousness.I love lauren and she is part of my family now. Things click and we are the same as when we were in elementary school, With the same poking and stupid arguments about nothing. But it sure is fun to poke fun at her.
Then there is Dianne(on the left). I really love her and she is great. For years she was my sounding board of insanity. Its good to have and damn hard to find someone who can take crazy with a grain of salt and a spoon full of sugar. Plus she can spell check. haha. She also makes wonderful drinks. And more recently we became more than just friends, a relationship happened, and it's been great. And after 6 years of college, it time to pack my bags and leave SB. Dianne and Lauren are waiting for me in LA and it's time to fix the Alfa, and start having some big boy fun. Going crazy and doing things that well are Craig like. Like partying it up with Dianne and Lauren. So, toodles UCSB, we'll meet again, don't know where don't know when. But I'm sure we'll meet again some sunny day. Well duh, The Nexus still needs to be fixed.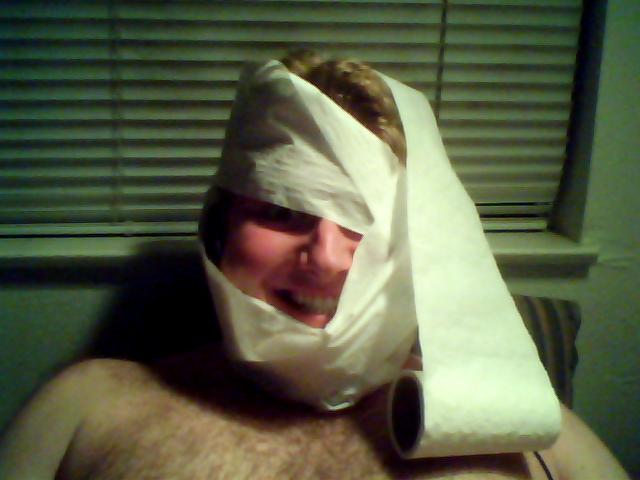 Okay I did, Toliet paper is fun, but that's a different story. And I know UCSB wont read my blog, I think at least.
I will also be filming more for the website as well as working on Sophia's website . There is a ton of footage i filmed from travel and haven't put up yet. I will be doing that too. And Andres and I along with other friends will be filming some things. I of course will continue to fix/help friends things and make my own things. I have a camera mount and some wine racks to build. So we will se how that all goes. Stay tuned!